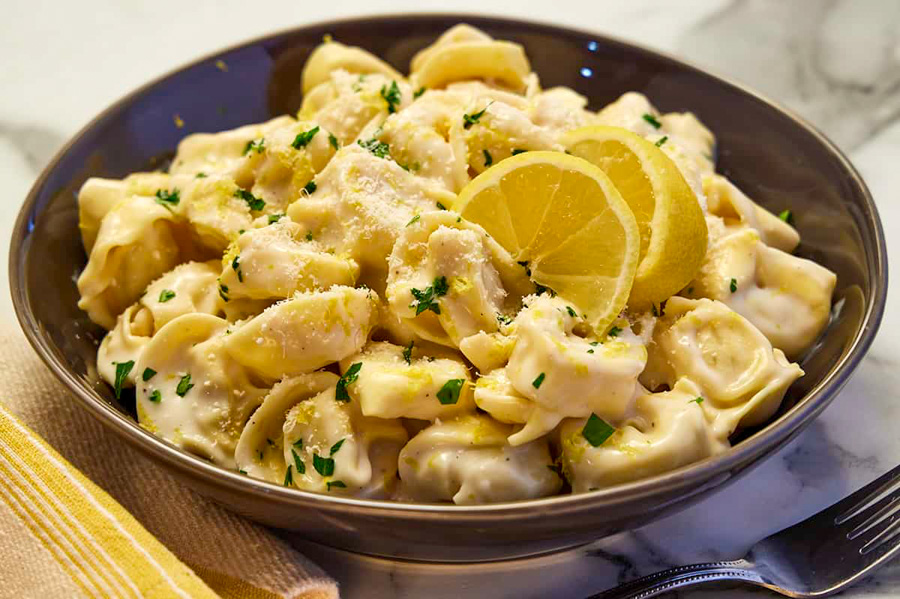 Ingredients
1 package (20 ounces) fresh or frozen cheese tortellini
2 tablespoons butter
2 cloves garlic – minced
1 pint or 2 cups heavy cream
1/2 cup grated Parmesan cheese
1 lemon
Salt and pepper – to taste
1/4 cup shredded Parmesan cheese – optional
2 tablespoons fresh chopped Italian parsley – optional
Preparation
Boil tortellini according to package directions. Drain well.
In a skillet or saucepan, melt butter over medium heat.
Add garlic and cook 30 seconds, stirring constantly.
Add heavy cream and bring to a boil.
Turn down the heat and whisk in grated Parmesan cheese, the zest and juice of one lemon.
Simmer sauce a minute or two.
Season with a little salt and pepper.
Stir in pasta and heat to warm.
Serve with shredded Parmesan and chopped parsley on top if you like.