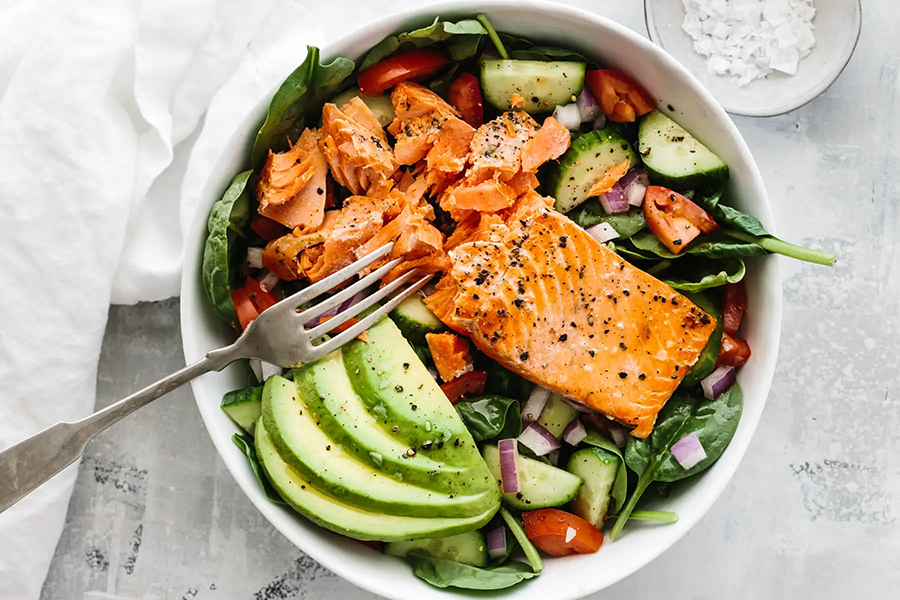 Ingredients
4 cups baby spinach
2 tomatoes, chopped
1 avocado, diced
1 cucumber, peeled and sliced
1/4 cup red onion, chopped
2 tablespoon olive oil
2 salmon filets
salt and pepper, to taste
Preparation
Heat olive oil in a large pan over medium-high heat. Season the salmon filets with salt and pepper. Add the salmon filets top side down and cook for 4-5 minutes.
Flip the salmon and cook for an additional 2-3 minutes or until the salmon is mostly opaque, with just a smidge of softness still in the middle.
Divide all of the other salad ingredients between two bowls, then place the cooked salmon on top.
Mix the dressing ingredients together in a small bowl and drizzle on top.