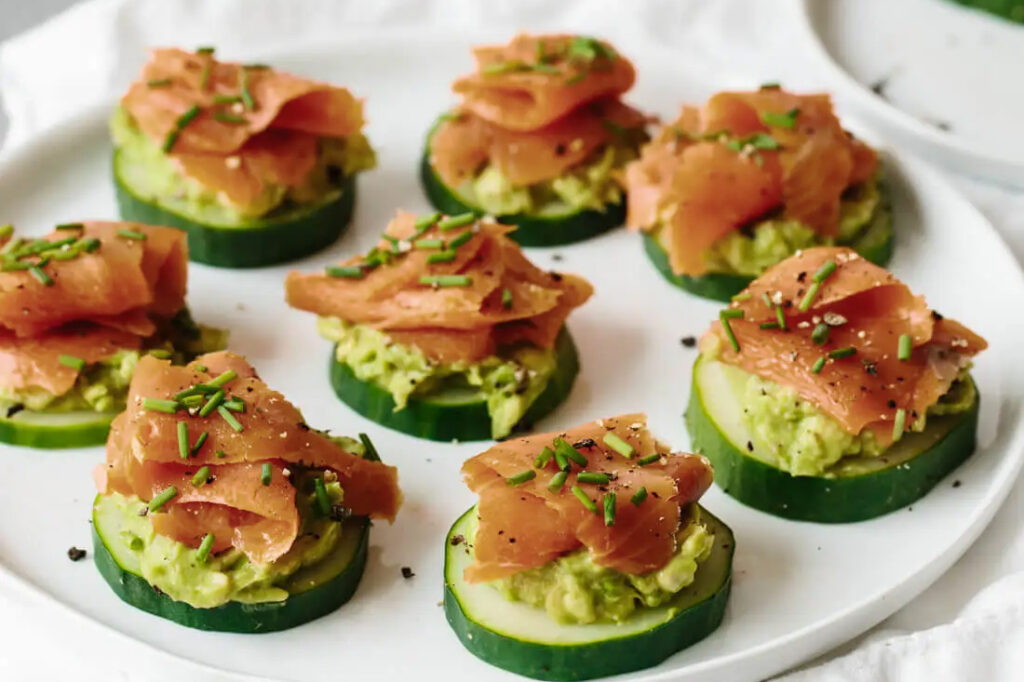 Ingredients
1 medium cucumber
1 large avocado, peeled and pit removed
1/2 tbsp lime juice
6 oz smoked salmon
chives, for garnish
black pepper, for garnish
Preparation
Slice the cucumber approximately 1/4-inch thick and lay flat on a serving plate.
Add the avocado and lime juice to a bowl and use a fork to mash until creamy.
Assemble the bites by spreading a small amount of avocado on each cucumber, then topping with a thin slice of smoked salmon.
Garnish each bite with finely chopped chives and cracked black pepper. Serve immediately.