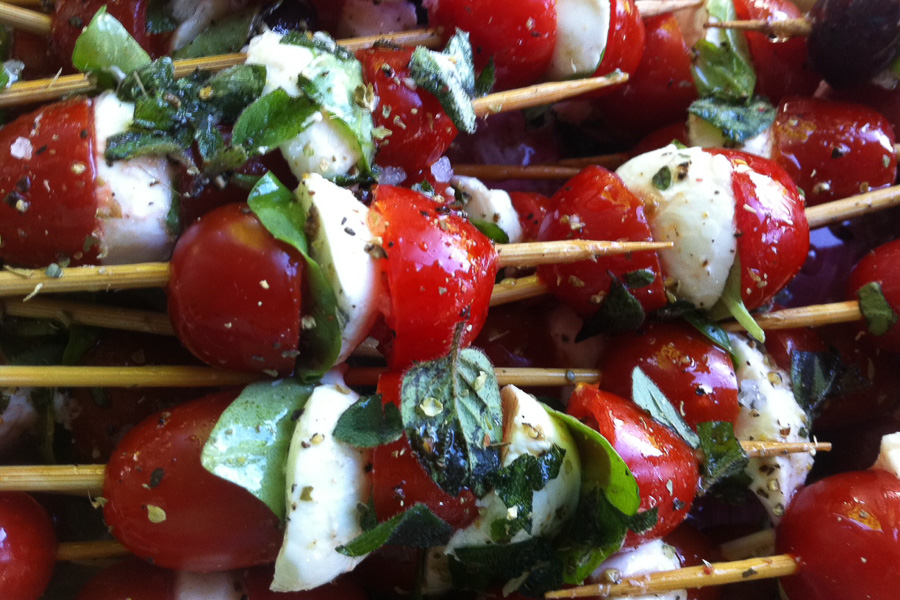 Great recipe today for an easy, healthy and delicious summer appetizer.
Ingredients
10 cherry tomatoes (red or yellow)
6 bocconcini (small mozzarella balls), cut in half
1 bunch basil
Salt (coarse ground or Kosher)
Black pepper
Extra virgin olive oil
Oregano (use fresh if you have it, if not dry works well)
6 pitted Kalamata olives, diced
Preparation
Prepare ingredients. Cut cherry tomatoes and mozzarella balls in half. Dice the kalamata olives.
Chop the basil an oregano (if fresh)
Mix the above with and add drizzle extra virgin olive oil, coarse salt, coarse ground black pepper to taste.
Source: The Chic Brulee Caprese on a Stick : Cherry Tomato, Mozzarella & Basil Skewers